The "microbiome friendly" claim refers to products that are designed to promote a healthy balance and diversity of the microbiome. The microbiome refers to the collection of microorganisms, including bacteria, fungi, and viruses, that reside on and within the human body, particularly in areas such as the skin, gut, and oral cavity.
Supporting a Healthy Microbiome:
The "microbiome friendly" claim indicates that a product has been formulated or designed to support the balance and diversity of the microbiome.

These products aim to promote the growth and presence of beneficial microorganisms while minimizing the disruption or elimination of essential microbial communities.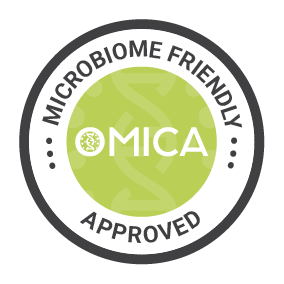 Importance of
Microbiome-Friendly
Labeled Products
Microbiome-friendly labeled products hold significant importance in the field of personal care and wellness. Here are some key reasons why these products are essential:
In summary, microbiome-friendly labeled products play a vital role in maintaining the balance and diversity of microbial communities within our bodies.
They contribute to healthier skin, improved digestion, and better oral health.
By minimizing disruptions to the microbiome and supporting its natural functions, these products offer a more holistic and science-backed approach to personal care and well-being.
Steps of the
Microbiome-Friendly
Product Development
The development of microbiome-friendly products involves a systematic process to ensure that the products are formulated to support the balance and health of the microbiome. Here are the steps typically followed in microbiome-friendly product development:
By following these steps, manufacturers can develop microbiome-friendly products that promote a healthy balance of microbial communities and support overall well-being. The process ensures that the products are scientifically formulated, tested, and labeled to provide consumers with effective solutions for maintaining a thriving microbiome.